Dear Berean Parents,
As you may have heard over the weekend, Governor DeSantis has stipulated that all K-12 schools remain in their present E-Learning/virtual programs until the end of the school year. For Berean Christian School, this means our schedule of completing the school year on Thursday, May 21, 2020, is a virtual reality.
BCS is on target for fulfilling the FDOE Office of Independent Education Parental Choice (IEPC) requirements of 170 school days and daily contact hours that may include: education packets provided with teacher assistance as needed (K4), online learning platforms (K5-12) or a hybrid of packets and online.
Governor DeSantis also stated that he was going to convene a task force today, April 20, 2020, to address the protocol for reopening Florida. Once that criterion is established, BCS will start the process of establishing a date for the Class of 2020 senior graduation and the parameters of our annual summer camp program. I will update you once those decisions have been made.
I would also like to take this time to again thank you for your diligence with your "stay at home" adjustments and, more particularly, your diligence with our K4-12 online E-Learning protocol. This has been a very trying time, but much has been learned about communicating with online platforms by all. This crisis has taught us a lot about our capabilities in the most trying of times. Thank you for your hard work with your child's classwork and take the time to thank a teacher involved in your kid's life; both their actual BCS online teacher and you, the BCS parent/teacher. As the 2019-2020 school year draws to a close in 4½ weeks, know that you are getting raving teacher evaluations. Well done!
Be looking for a survey by the end of this week regarding the E-Learning format. We value your opinion, and need your help to make improvements in this process.
Continue to pray for God's wisdom, protection and health for all the BCS families and our extended families, as well. Thank you again for your commitment and cooperation. If you have any questions, please contact us at support@bereanwpb.org.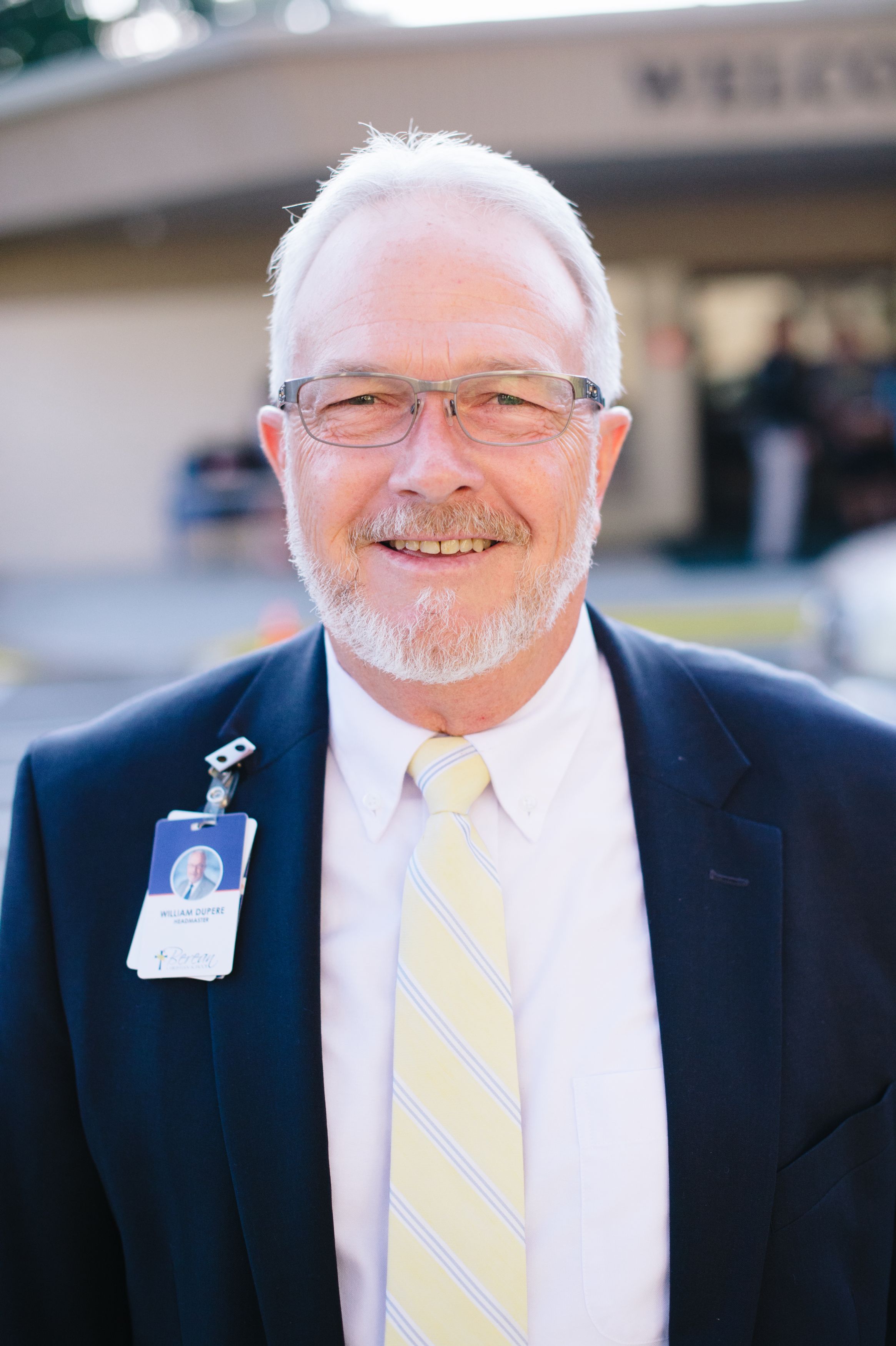 William Dupere, Headmaster
Berean Christian School